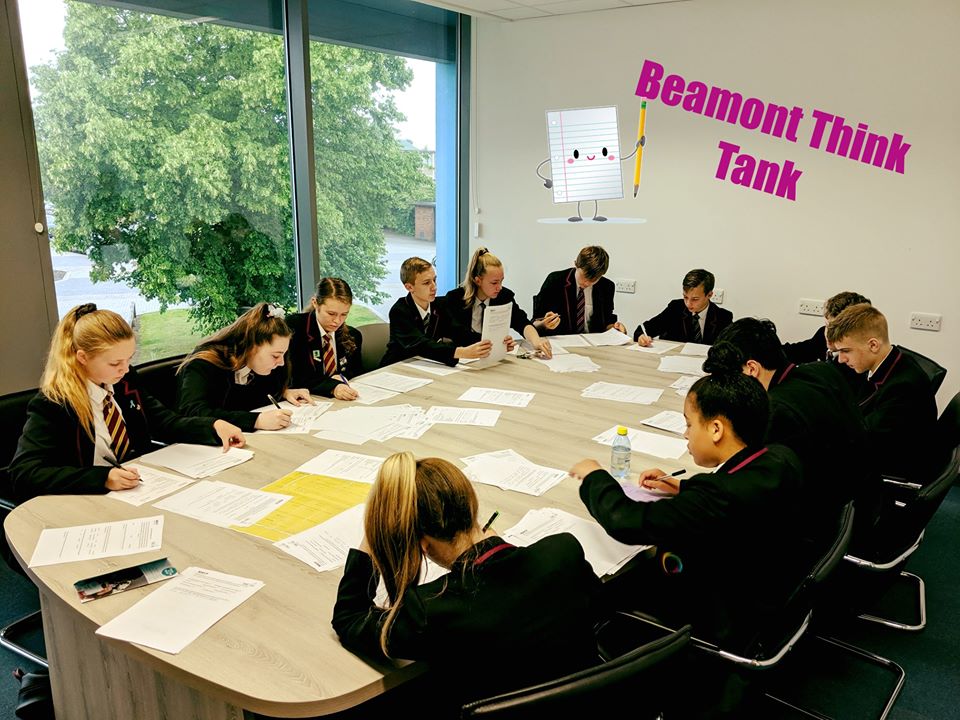 The WAYV project is all about creating space to give Warrington's young people to get involved and influence local strategies and events through a varied programme of volunteering opportunities and social action projects. Through the WAYV, young people can shape issues affecting them, such as health services, town centre regeneration, and the local arts and culture offer. The options below show the range of opportunities available
Become a member of a Think Tank...
Young people are experts by experience, and are in the best position to say what is best for them! There are currently 10 Think Tanks established across Warrington in various settings, such as voluntary groups and schools. Members of Think Tanks get involved with consultations, they create surveys to distribute to their peers, and plan events. If you would like to set up a Think Tank in your youth group or school, get in touch! 
Become a Roving Reporter...
One really important aspect of the WAYV project is getting the word out to young people, and who can communicate best with them? Other young people! The WAYV Roving Reporters get involved with local cultural and health engagement events in order to feed back important information to their peers through their own channels, such as social media accounts, or school assemblies. If you would like to become a Roving Reporter, get in touch for more details. 
Join the events team...
There is so much scope to plan, develop, and deliver a variety of events in Warrington, by young people get and for young people! Whether it's an engagement event about youth mental health services, or a concert showcasing young talent at the Parr Hall, there's plenty to get stuck in to. 
Interested? Get in touch with the WAYV Project Coordinator, Stef Griffiths on 01925 246 880 or email stef@warringtonva.org.uk