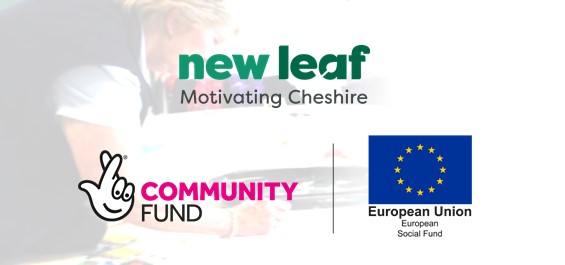 The New Leaf programme will be looking to support over 2,800 people from across Cheshire, enabling them to move closer to employment over three year until September 2019. The project has been allocated £10.6 million of funding through the Building Better Opportunities programme and is funded by the European Social Fund and the National Lottery, through the Big Lottery Fund, which provides investment in local projects that increase economic development by investing in projects which will support skills development, employment and job creation, social inclusion and local community regeneration.
Warrington Voluntary Action's involvement in the New Leaf project is to support people from across Warrington into volunteering opportunities that will help them achieve their goals. You can find out more about volunteering and decide whether it is right for you by accessing our volunteer advice and support resources.
More information can be found HERE.
Contact: Lisa Leonard (Volunteer Engagement Officer)
T: 01925 246881
E: lisa@warringtonva.org.uk