Warrington Food Network
Promoting dignified, person-centred services. Developing partnerships to support people out of food poverty.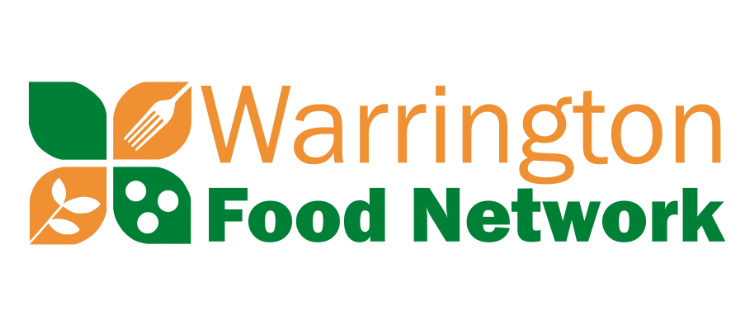 The Warrington Food Network was founded in 2021 and encompasses community groups, charities, faith groups and public sector representatives. We are coming together to ensure local people have access to nutritious, affordable food by sharing ideas, and best-practice and providing the best possible support to the residents who are experiencing food poverty. We promote and support the delivery of dignified, person-centred services and we develop and build partnerships to support people out of poverty.
Warrington's Food Map
A resource for providers and support organisations to see the scope and scale of food provision in Warrington.
The map covers:
Affordable food spaces
Emergency food providers
Community fridges
Community meals
Our Mission
"For everyone in Warrington to have equal access to a sufficient quantity of affordable, nutritious food at all times"
Our Aims
To develop sustainable, short and long term solutions to alleviate food poverty within Warrington
Create a better understanding of the food provisions available across Warrington within both the community and the public/ voluntary sectors
Influence and tackle the underlying causes of food insecurity and develop strong links with connected support services
To develop and promote a food support pathway
To use the collective knowledge and voice of the Network to represent the community and influence change
Our Principles
Delivering With Dignity - We will champion dignified, person-centred services where the people we support are at the heart of everything we do
Equality - We will seek to ensure there is food support available to everyone who needs it
Partnership - We will work collaboratively to tackle the issue of food insecurity within Warrington and provide the best possible support to the community
Safe Practice - We will promote and maintain safe environments whilst developing and delivering food support provisions within Warrington
Evidence-Based - We will encourage and support data collection and evaluation and will actively seek input and feedback from each other as well as those with lived experience
What is a Community Food Group?
Across the UK there are many different types of community food groups supporting individuals and families in various ways. From foodbanks to food pantries, food clubs to meals on wheels... But what is the difference and what support is available in Warrington?
Below are some of the types of community groups that exist in Warrington;
FoodBank
A foodbank is a type of organisation which exists to help those in crisis who cannot afford to buy food.  They provide a parcel with 3 - 7 days' worth of non-perishable food.  A referral from another organisation may be required to ensure that the individual is also receiving wider support to get back on track.
Community Fridge
A Community Fridge is a place where surplus food is available for free to anyone in the community.  The food available mainly includes bread, fruit and vegetables, and fresh products and has usually all been rescued from landfills from local shops and supermarkets.
Food Club
A Food Club is an affordable food provision which offers food at a reduced price to its members.  They may also be known as Food Pantries or Food Larders.  The food available can change weekly but usually a mix of fruit, vegetable, chilled and store cupboard items are available.
Community Cafe
A Community Cafe is a place where people come to eat a cheap meal in a sociable setting.  Some provide additional activities such as luncheon clubs, money advice popups, fun days, cooking classes etc.  They are great places to get advice on the support available locally 
What does it mean to be part of the Food Network?
Being part of the network means that the organisation you represent agrees to support the aims and principles of the network and that you agree to work in partnership with the members of the network to help tackle food insecurity in Warrington.
As a member of the network you get;
Support and advice on topics ranging from funding to food safety to launching new food initiatives
Opportunity to learn from, support and collaborate with other groups helping to address food insecurity
Invitations to network events, where we bring people together to discuss and share ideas, build partnerships, learn about other services and hear from guest speakers
Email updates including opportunities, ideas and information on what's happening in the area
How to get involved?
If you or your organisation would like to join the Warrington Food Network, would like to know more about how we are tackling food insecurity in Warrington, have surplus food you would like to share or if you are looking to launch a food project please get in touch as we would love to hear from you!
You can contact the Food Network Coordinator, Caitlin Bold, via email at caitlin@warringtonva.org.uk