Welcome to Good Neighbours
Supporting Local People
At Good Neighbours we aim to reduce feelings of loneliness and provide meaningful social time making people feel connected and valued.
We do this with volunteers that have awareness in safeguarding and making positive connections.
At Good Neighbour, we offer:
Weekly, roughly hour long, phone calls for a friendly chat.
Visit a person for an hour once a week (usually for around 12 weeks).
Meet for a short walk or cafe trip.
Connect a person to a local group or community activity.
Collect things you need in the case of accident and emergency.
Because our team are volunteers and there are risks and challenges to our work, we have a list of things we cannot offer:
Being the sole responsible carer for a person whilst family or friends run errands / take respite.
Personal care - bathing, dressing, feeding/drinking and administering medication, moving and handling (including wheelchairs)
Household - cooking, cleaning, repairs, gardening
Administration - completing forms, contacting providers, arranging services, banking
Transporting the person for any reason
To talk to one of our co-ordinators - 01925 246881
Make a referral
Complete the form
The application is assessed by our team
The person is allocated a case manager
We contact the person and arrange a visit to discuss their needs
We work to match them with a suitable volunteer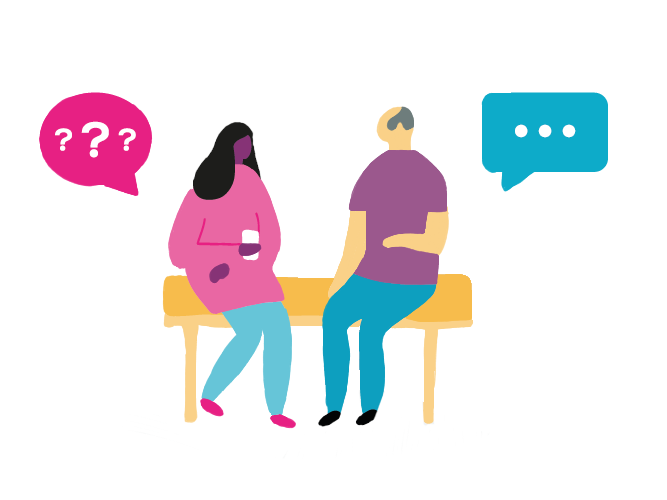 If you'd like to get involved or find out more about volunteering as a Good Neighbour contact our co-ordinators for a no-pressure conversation.
Our volunteering process:
You make an initial inquiry
We invite you for an informal chat
If we both agree this is for you, we will gather some contact details and availability
When the right person comes along you will be matched and your volunteering begins