Giving You A Voice
Warrington in Mind (WiM) is your platform to promote a collaborative and collective approach to improving mental health services within the town. WiM aims to provide the VCSE with a voice to ensure you're a valued part of the co-design and transformation of services. 
We are keen to invite expressions of interest from any voluntary community sector group or organisation based in Warrington currently delivering services and activities that support mental well-being. 
A Community Of Good Practice
Part of being a member group of the Alliance is a commitment to continuous growth and development by holding or working towards the accreditation EQIS.  This can work around your schedule and is tailored to your needs.  Read more about EQIS.
Be Part of WIM
Open to any community focused group or organisation within the VCSE (Voluntary, Community and Social Enterprise) Sector.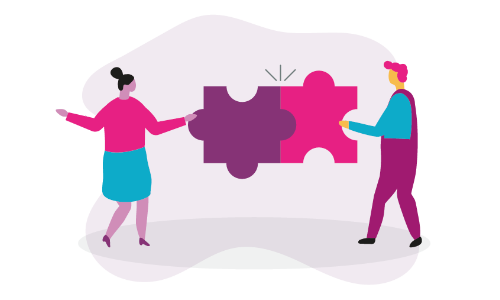 Share Your Thoughts
We have put together some questions to give us a picture of what is happening in the VCSE relating to mental wellbeing support and services.  We'd really appreciate you taking some time to provide information on behalf of your organisation.