Multiply is a new government-funded programme to help adults improve their numeracy skills.

If someone is 19 and over and desn't have maths GCSE at grade C (or equivalent), they can access free numeracy courses through Multiply to build confidence with numbers and gain a qualification.

There are courses for beginners to more advanced courses such as GCSE Maths, Functional Skills Qualifications, or equivalent, making learning accessible.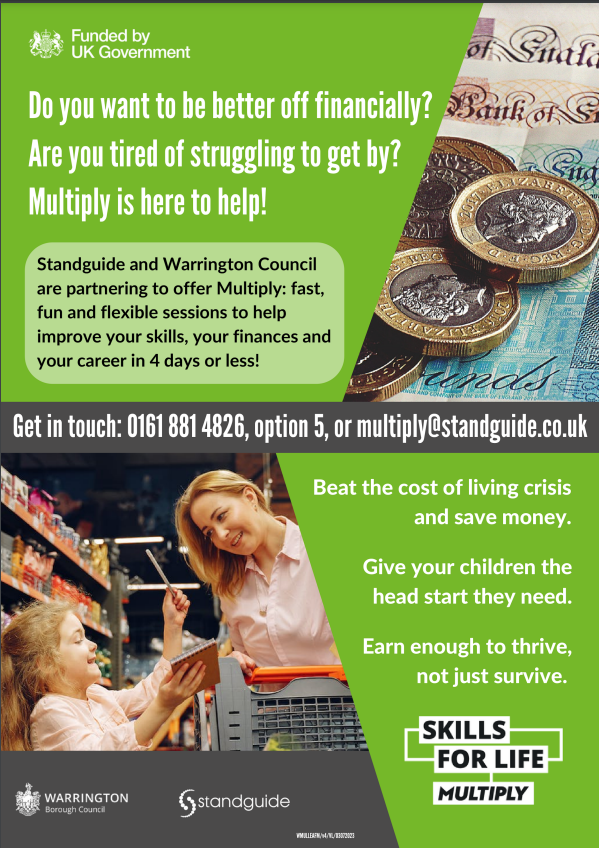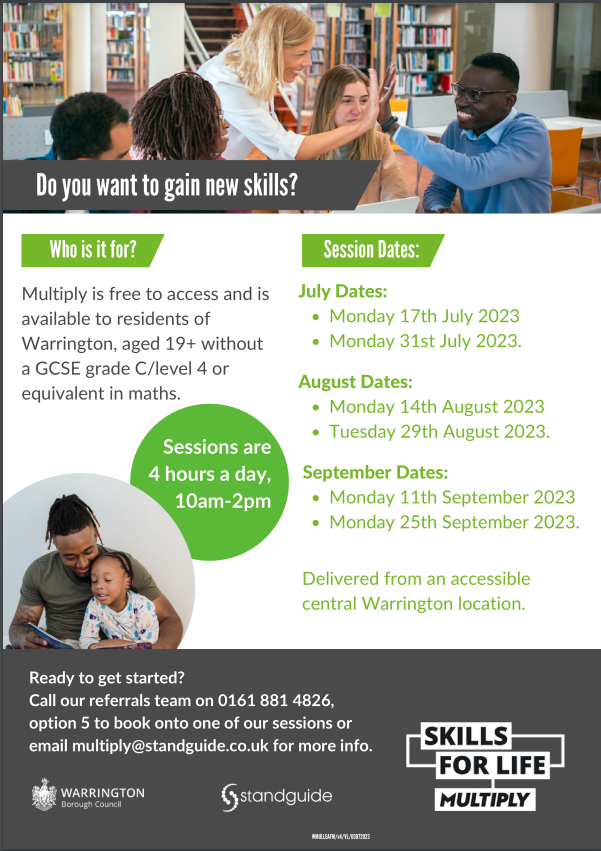 Multiply Community
If you are a voluntary, community or social enterprise (VCSE) organisation, you are eligible to apply to be part of Warrington's Multiply Community.
Being part of the community means two things: 
You provide some elements of practical numeracy activity (see ideas / examples below) as part of your everyday work.  You don't have to do anything special or different, just highlight those moments when numeracy is used by the people that access your services.  
Someone in your organisation volunteers to be clued up on what learning opportunities are happening locally for those looking to improve their numeracy and can signpost to them.
And for all of this, you can get up to £500 for anything you need to help you do it!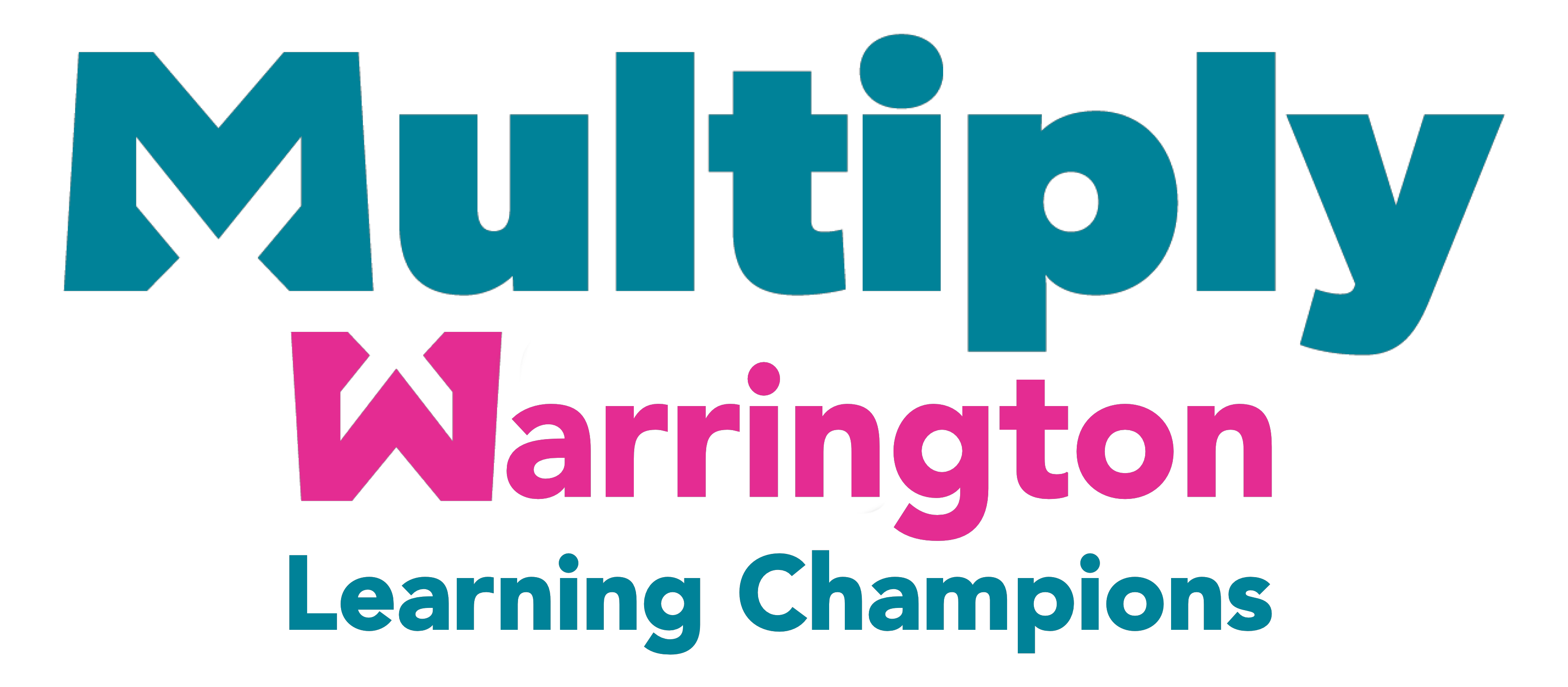 What will the Multiply Learning Champions do?
Receive information from WVA about upcoming opportunities and the courses available for free locally (you don't have to memorise them).
Identify through your day-to-day conversations people that fit the criteria and would like to expand their numeracy skills and tell them about the courses available.
There are no targets or pressure, but we will need you to promote the benefits of further learning.  WVA will check in from time to time to make sure you have everything you need.
What can we spend the grant on?
You can use your £500 for equipment and empowering people to use numeracy in everyday life.  This can be supplies, tools or equipment.  We have provided some ideas of what you might already be doing and could highlight to the people accessing your services.
What might we be doing?
You don't have to be doing all of these things and they don't have to be your organisation's sole purpose or activity.
Time: Appointments | Timing games or sports matches / activities | 24hr and 12hr time
Weights: Recipes / Cooking | Volumes of liquids of materials | Weight conversions (stone to kg for example)
Finances: Budgeting and handling money | Creating lists and doing research / comparing prices | Finding deals | Writing bids
Presenting Information: Analysing information to create graphs and presentations | Calculating percentages
Games: Tabletop games (cards, dominos etc.) | Group activities (Bingo / Beetle Drives) | Social Games (darts, bowls, bowling)
Scores and Statistics: Match scores | Player stats | Leagues and tournaments
Demographics: Numbers of members/users | Demographic information | Statistics on user attendance
Measures: Distance / Mileage | Measuring materials (e.g. fabric or building materials | Calculating materials needed
How do we apply?
Complete the form below and share your activities and we'll get back to you.